When developing the OTTOLOCK Sidekick folding lock, we decided on a variant that is both robust and reasonably priced. Our new OTTOLOCK provides ideal mobile security for locking up your eBike, scooter, city scooter, or normal bike. Thanks to the well-thought-out holder, you can attach it to many different positions.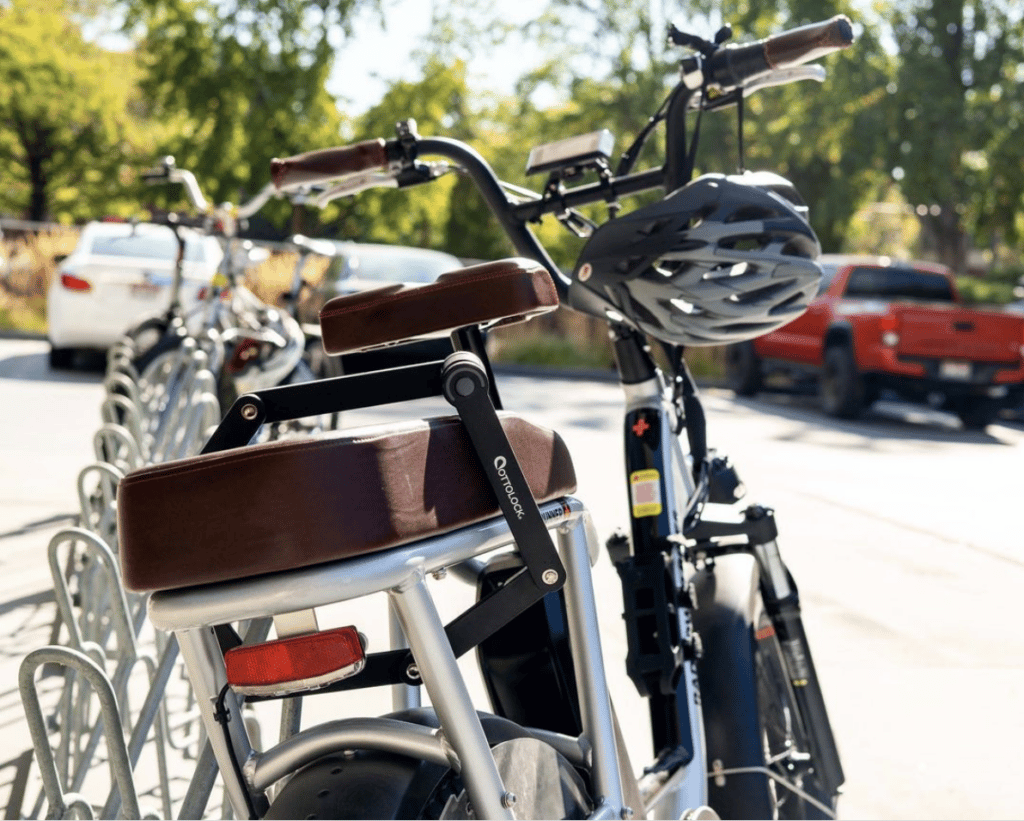 Our Sidekick folding lock offers you
robust 5 mm thick, cut-resistant, hardened steel links
it weighs only 1 kilogram, and
is easy to use with three keys supplied and a frame holder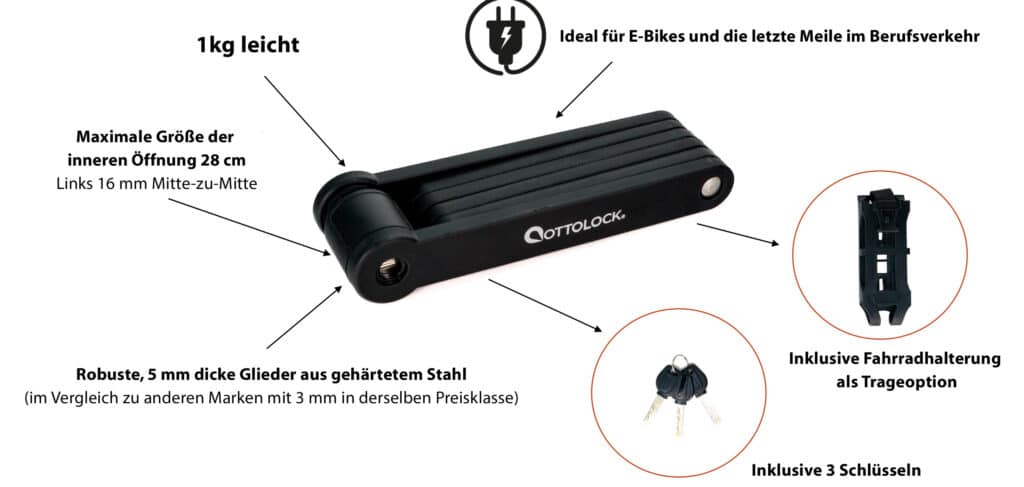 The patented, elegant and multi-fold design of the OTTOLOCK SIDEKICK folding lock allows you to store the lock in your pocket and carry it on the go.
You can open and close the SIDEKICK in three seconds, and it's ready to go.
With the SIDEKICK folding lock, you have the perfect lock for your bike or e-bike to lock it up safely outside the office, café, or shopping center.
The folding lock SIDEKICK is the latest member of the OTTOLOCK family of portable security solutions and offers security for those last kilometers and errands. It is e-bike friendly and easy to use.
SIDEKICK folding lock is a lightweight and compact folding lock that is perfect for security on the go. It is e-bike friendly and can easily be carried in a jersey pocket or backpack. SIDEKICK is made of high-strength stainless steel and has a weatherproof coating that protects it from the elements.
With its easy-to-use locking mechanism, SIDEKICK is a great solution for anyone looking for a simple and effective way to secure their bike.
The OTTOLOCK SIDEKICK folding lock comes with three keys and is easy to use and install.
A high-quality steel mesh ensures a high-security standard for the OTTOLOCK folding lock.
In addition, the lock is provided with a special coating that protects against corrosion.
The SIDEKICK has 16 mm long links and can be extended to 28 cm, so you have many options for using and securing it. The body of the lock is made of specially hardened steel, and the links are coated with a robust, weatherproof polymer. The lock also has a durable locking mechanism.
With the new OTTOLOCK SIDEKICK folding lock, you always have a portable companion on your tours that ensures the safety of your bike.